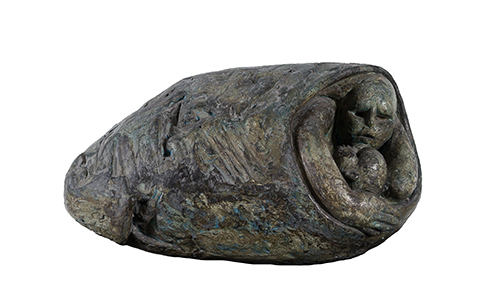 Modern and Contemporary Art Online Live Auction (JK013)
Shangri-La Hotel, Indonesian Room 1st Floor, Sumatera, Java, and Sulawesi Room
20 Aug (Sat) | 10am – 9pm
21 Aug (Sun) | 10am – 3pm
Shangri-La Hotel Jakarta, 1st Floor
Sumatera, Java, and Sulawesi Room
Jl. Jenderal Sudirman No.Kav. 1
Jakarta Pusat 10220, Indonesia
Jakarta Viewing
1 Aug – 19 Aug | 10am – 6pm
Jl. Brawijaya IC No. 4
Jakarta Selatan 12160
By appointment only: WA to +62-811881133
Singapore Viewing
1 Aug – 21 Aug | 10am – 6:30pm
39 Keppel Road #04-04 Singapore 089065
33 Auction is pleased to announce that the 2022 Spring online live auction will take place on 21 August 2022. An impressive offering of works by renowned Indonesian, as well as Chinese modern contemporary artists are presented in this auction.
Highlighting the auction is a rare and highly valuable Portrait of Affandi  by Hendra Gunawan. In addition, the auction also offers a group of works by Haji Widayat, 10 lots by Arie Smit, 3 lots by Jeihan Sukmantoro. The auction will also feature Mother and Child by the 'father of Singapore sculpture' Ng Eng Teng, Dua Wanita by Mochtar Apin, Masks by Srihadi Soedarsono, Selfie Dulu, dong ! #2 by Sunaryo, Swan by Brother Joseph Mc Nally as well as Little Knight and Waterflow by Li Jikai.
BIDDING INFORMATION
This auction is an online-timed-then-live auction. Bids are accepted online till before the auction goes live.
Bidding is accepted via:
1. Written bid: Submit your maximum bid on any lot before the sale and let the auctioneer execute your bid up to your maximum on the auction day.
2. Telephone bid: Leave us your instruction to call you to bid on any lot you are interested in and we will call you during the auction to assist you to place the bid via telephone.
3. In-person bidding: If you are in Jakarta and would like to attend the auction and bid in-person, please register your interest with us. Due to health protocols, a limited number of guests will be allowed to participate in the in-room bidding while wearing mask and observing safe distancing measures.
4. Internet bidding: Please create a new account or login to auctions.33auction.com or 33 Auction mobile apps with your 33 Auction online account. You can leave the 'maximum bid' that you are prepared to pay – our system will bid on your behalf if there is competitive bidding, up to your maximum bid amount. You can also bid live as you watch live stream of the auction using the apps or on our website.
Tel: +62 21 7206975 / +65 67474555
WA: +62 811-881-133 /+62 817-880-986 (Suwarno Karyadi)
WA: +65 93867233 (David Fu)
Email: live@33auction.com