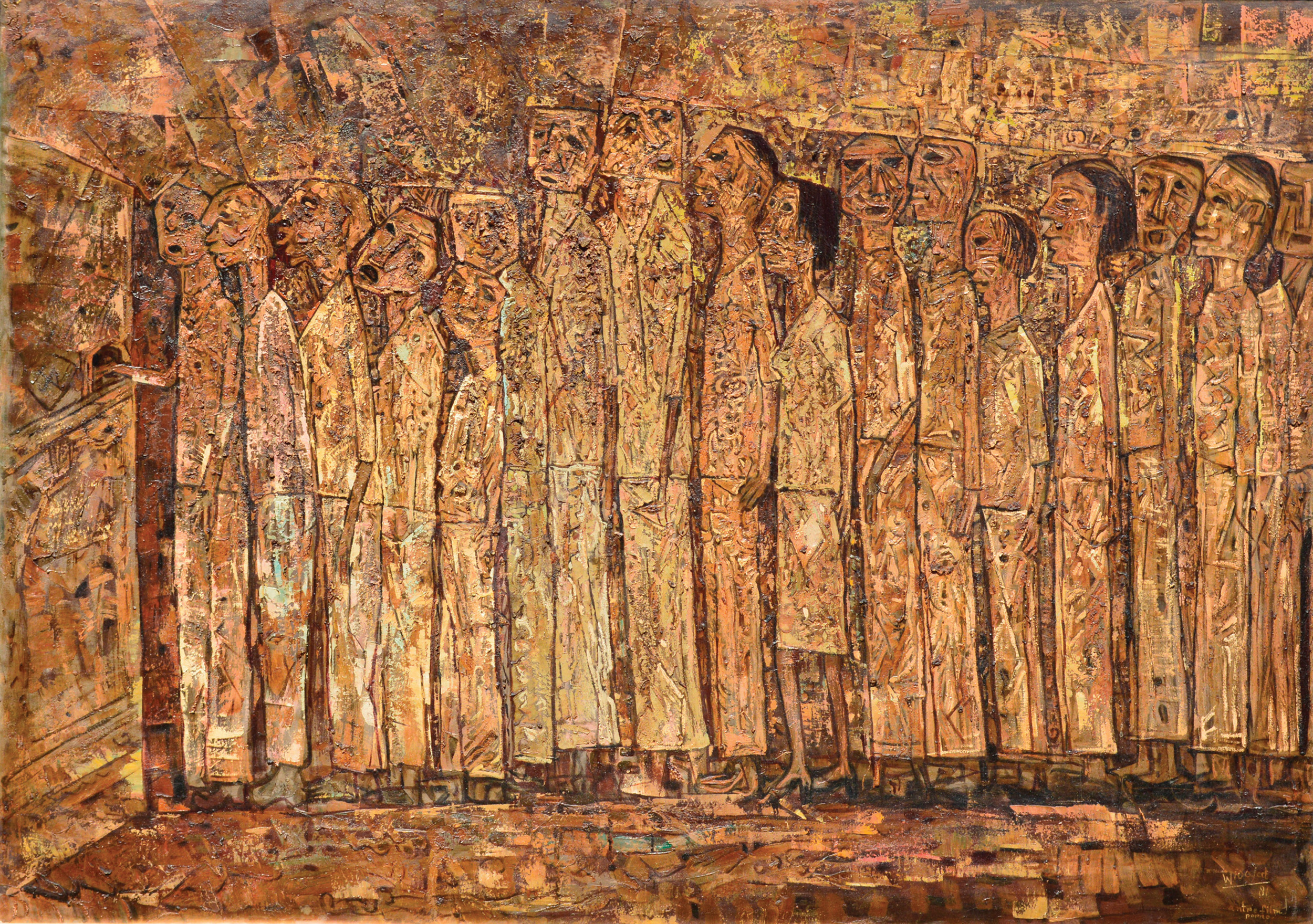 HAJI WIDAYAT
Antri Film...
100 x 140 cm
oil on canvas
signed and dated 81 lower right
Estimate
Rp 150,000,000 – 200,000,000
USD 10,375 – 13,800
Sold for
Rp 1,000,400,000
USD 69,200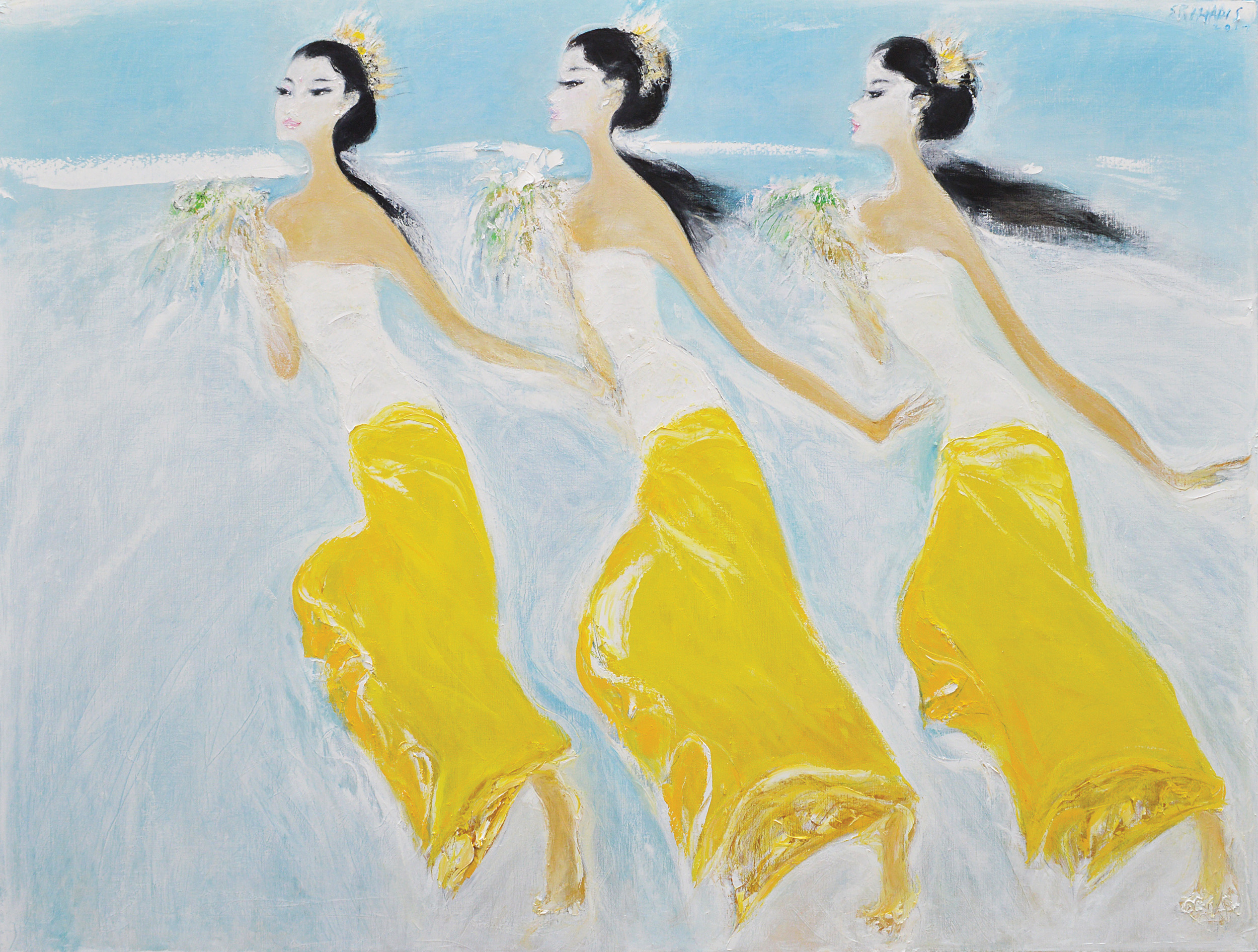 SRIHADI SOEDARSONO
Pendet Dancer - Offering on The Beach
150 x 200 cm
oil on canvas
signed and dated 2017 upper right
Estimate
Rp 980,000,000 – 1,800,000,000
USD 67,800 – 124,500
Sold for
Rp 1,830,000,000
USD 126,600
Indonesian Art Department
The Indonesian Art Department of 33 Auction has been established since the company inauguration and has flourished with numerous record-breaking sales particularly by modern Indonesian masters. With a combined team of specialists having over 20 years of practice in the market, 33 Auction's Indonesian Art Department are ever ready to provide trusted advice and assist in queries about research, valuation, consigning, safekeeping, exhibiting and marketing of fine Indonesian art.
In the latest 2019 Autumn Auction, high premium was achieved with I Nyoman Masriadi besting the sale at a hammer price of IDR 7,000,000,000; and for works by Indonesia's Bandung School forerunners Haji Widayat –selling five times above high estimate –, Ahmad Sadali, Mochtar Apin, Arifien Neif and Popo Iskandar with hammerprice exceeding the high estimate.The department strive to promote the flourishing art ecosystem of modern and contemporary Indonesian art between artists, collectors and institutional bodies.
Live auctions take place three times a year in Jakarta, namely Spring Auction in March/April, Summer Auction in July/August, and Autumn Auction in October/November as well as three times a year in Singapore, namely during Singapore Art Week in January, Spring Auction in May and Autumn Auction in October. 33 Auction also offers seasonal auctions focusing on Indonesian works that are held in conjunctions to the main auctions.
Contact Us
Jakarta Office Tel: +62-21-7206975
Email: jakarta@33auction.com
Singapore Office Tel: +65 67474555
Email: asian.mca@33auction.com