Modern and Contemporary Art Online Auction (OS025)
Sales Highlights
Cheong Soo Pieng (1917 - 1983)
Chua Mia Tee (b.1931)
Street Scene of Madrid, Spain
Lin Fengmian (1900 - 1991)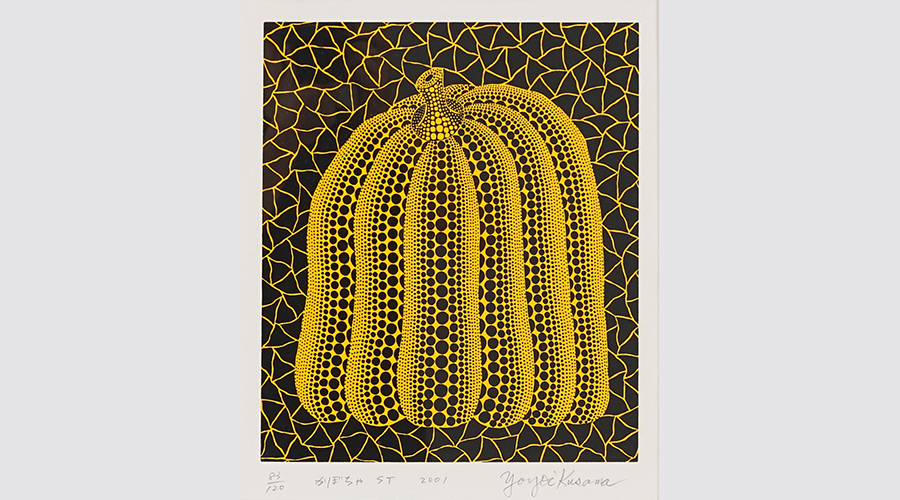 Yayoi Kusama (b.1929)
Pumpkin ST, edition of 120
Widayat (1923-2002)
Thousand Herons (Seribu Burung)
Iskandar Jalil (b.1940)
Selection of 7 lots of stonewares
Tay Bak Koi (1939-2005)
Buffaloes with Wholesome Meal


18 Nov – 14 Dec 2020
Weekdays: 10am – 6pm
Weekends: By appointment
Singapore: 215 Henderson Road #01-05 Singapore 159554
Jakarta: Jl. Brawijaya IC No. 4 Jakarta 12160 Indonesia
Please note that each lot are currently located in different locations. We strongly advise clients to read location in the catalogue, as delivery, duty and taxes will be borne by the buyer.
This timed-auction features both paintings and sculptures, with a selection of works by the most distinguished Southeast Asian artists, including impressive gems by Chua Mia Tee, Cheong Soo Pieng, Chua Ek Kay, Iskandar Jalil, Lin Fengmian, Fang Xiang, Arie Smit and many more.
Buyer's premium: 15% of the hammer price only.
Bidding information
To bid in this online-only auction, please create a new account or login to auctions.33auction.com with your 33 Auction online account. Lots close independently in 1 minute intervals. If competitive bidding occurs 10 minutes before lot's closing time, the closing time is 'rolled over' for a further 10 minutes, so you can place a higher bid, just like in a live auction! You can also leave the 'maximum bid' that you are prepared to pay – our system will bid on your behalf if there is a competitive bidding, up to your maximum bid amount.
Since bids are solely placed online-only, we do advise clients who wish to bid but are unfamiliar with the system to contact our auction administrator for further assistance. To learn how to bid in 33 Auction online-only auction, visit the guide or read the guide in Bahasa Indonesia
Tel: +65 6747 4555
WA: +65 93867233 (David Fu)
WA: +62 811-881-133 /+62 817-880-986 (Suwarno Karyadi)
Email: live@33auction.com