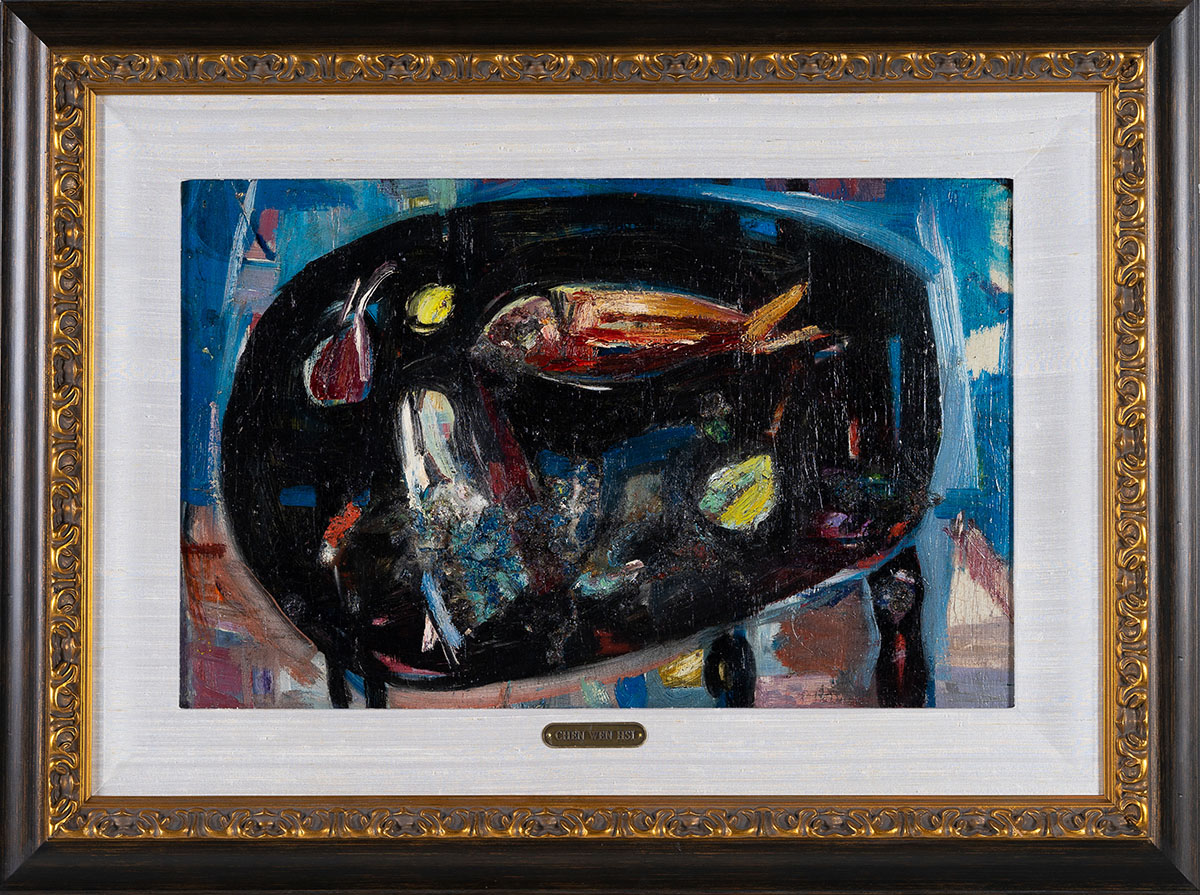 40 x 61 cm, 油彩 木板, 1950年代作品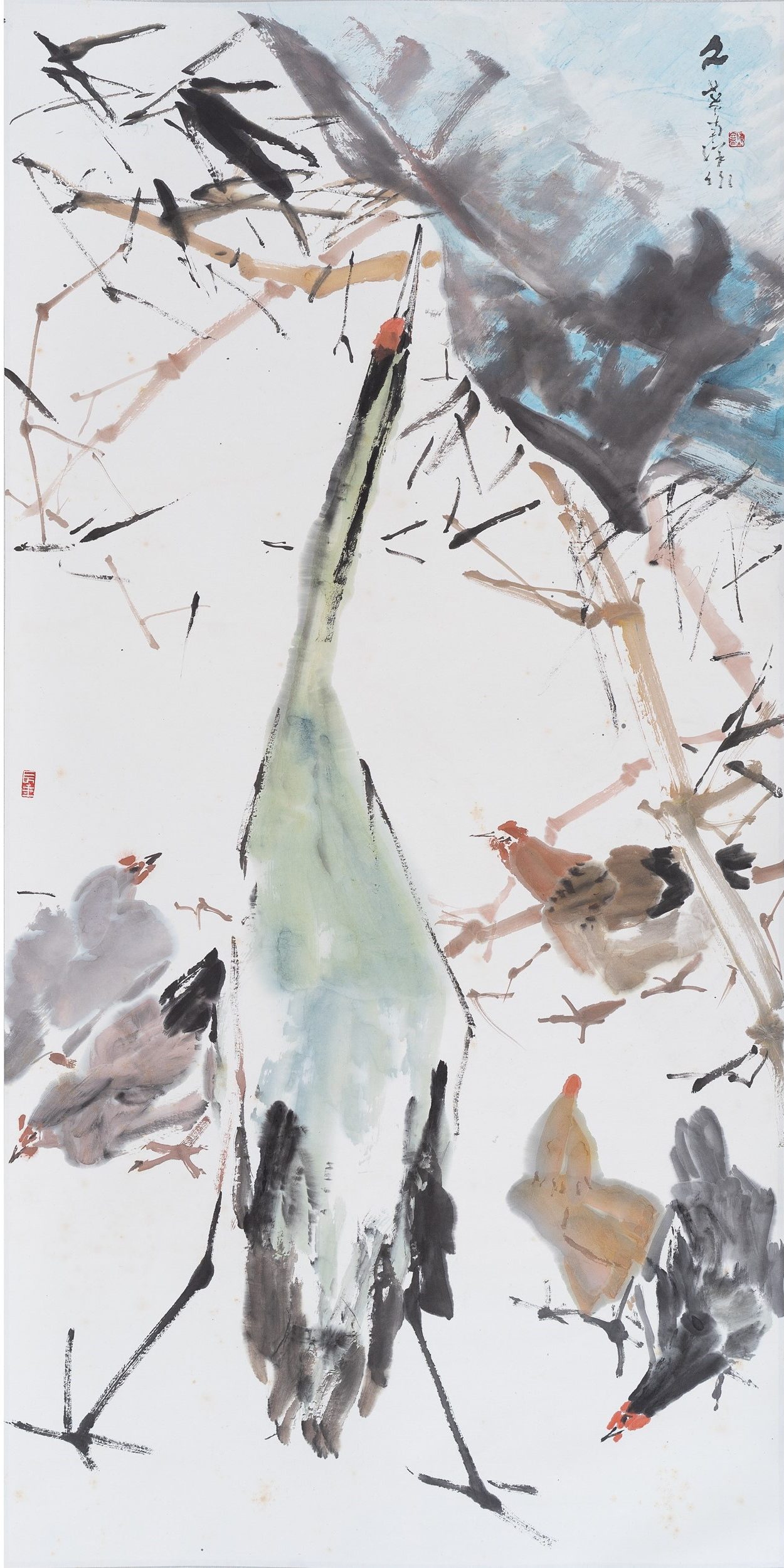 139 x 69 cm, 彩墨 紙本 立軸,1984年作
出版:1990年 台北市立美術館《陳文希回顧展》第26號色版
展出:台北市立美術館「90' 亞洲巡迴展-台灣—中國畫大師—陳文希回顧展」1990年6月2日-7月1日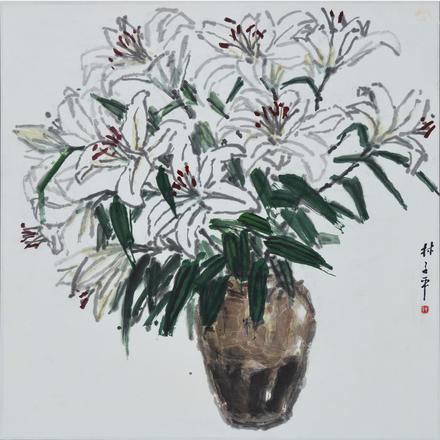 Awarded the Cultural Medallion in Singapore in 2003, Lim Tze Peng is known to be one of Singapore's most significant artist. He participated in various solo and group exhibitions, both local and international. He is known for his Chinese ink drawing and paintings of post-independence Singapore. Having a strong foundation in Chinese philosophy art and culture, Lim's works are rooted in tradition but at the same time reveals a contemporary feel.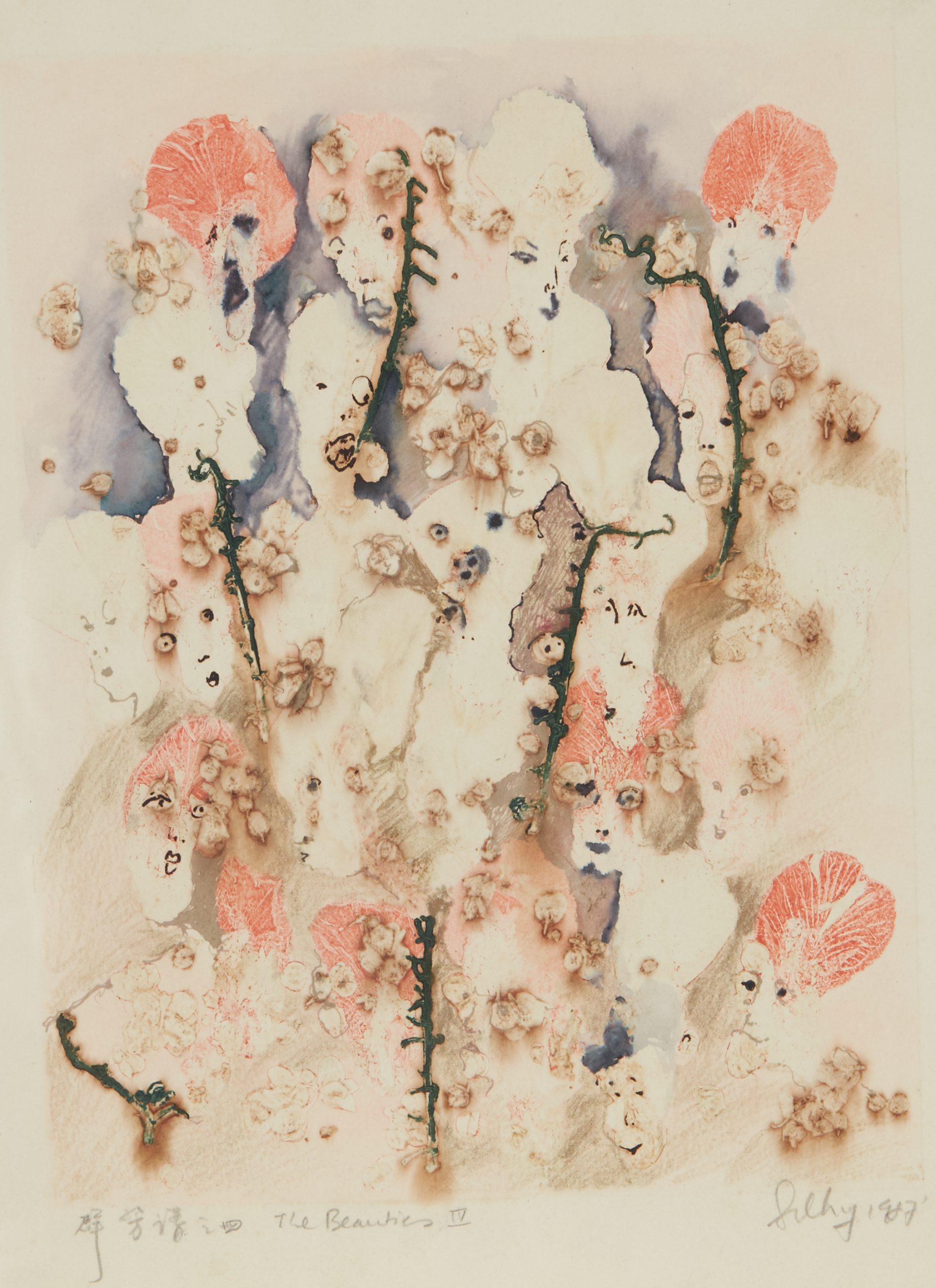 莊心珍 (1946 – 2019)
群芳譜之四, 1987
38 x 28 cm, 蚀刻 水彩 紙本
版數: 獨版


陳真真 (b. 1966)
荷花系列 I 和 II
86 x 64 cm (each), 拼貼 畫布
"Throughout my career, I have explored the confluence of culture and religion using textiles and paper within collage on varying surfaces. My interest is in the exploration of complexities surrounding our history within contemporary culture."
After completing her master degree at the Parsons School of Design, Tan Chin Chin was based in the US for over 15 years, and incorporates both east-west techniques for her art practice.
联系方式
电话:+65 67474555
微信:+65 93867233
电邮:asian.mca@33auction.com