The
Goh Beng Kwan
Collection
Physical viewing by appointment available in Singapore
Viewing Location: 39 Keppel Road #04-04
Tanjong Pagar Distripark Singapore 089065
Specialist Contact: David Fu
Email: david.fu@33auction.com
Tel: +65 6747 4555
In the local arts scene, Goh Beng Kwan is a pioneering modern artist who has influenced many modern artists who came after him. As a second-generation Singapore artist, he has gained recognition for his large involvement in developing Singapore's arts scene and for his innovative abstract collage works made from various found materials in his surroundings. 
Born in 1937 in Medan, Indonesia, Goh migrated to Singapore with his parents at the age of eight after post-World War II. He received his early education in a Chinese High School and studied art under Chen Wen Hsi and Cheong Soo Pieng, two of Singapore's pioneer artists.  The following years were spent studying oil and representational painting internationally, and in 1964, Goh began to explore the possibilities of abstract collage, embracing his East-Asian roots. Goh incorporated Chinese artistic principles and traditional calligraphy strokes into his paintings and collages and has since exhibited extensively around the world and been awarded many accolades and the Cultural Medallion in 1989 in commendation of his artistic achievements.
This collection features 8 artworks created by Goh Beng Kwan from 1979 to 2016. 
Goh's inspiration comes from many different sources during his time travelling. When immersing himself with the culture, scenery, people and food of the countries that he travelled to such as Bali and China, he finds beauty unique to each of them and expresses his appreciation through his art. Goh has also been inspired by materials that he encounters such as silk, chinese paper, fabric, ceramic or any found object and incorporates them in his art.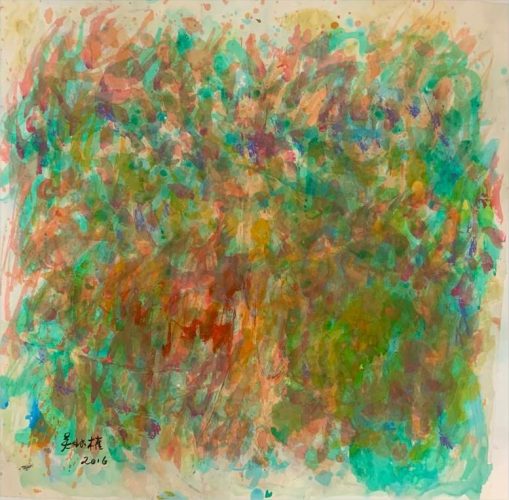 Summer Impression
2016
Ink on rice paper
63 x 63 cm
During Goh's time in high school, Chen observed Goh's keen artistic talent and began giving him art lessons at home after school and during excursions with Cheong Soo Pieng, another Singapore pioneer artist. With his studies with the Nanyang style masters, Goh acquired a solid foundation in Western representational painting and an appreciation for Chinese ink paintings and calligraphy. 
Goh then decided to enrol himself in the prestigious Art Students' League of New York, USA in 1962 to further his art education under Sidney Gross, whom he studied oil painting until his death in the same year. 
Goh's technique of collage was developed during his trip to New York City from 1962 – 1966 when he was furthering his studies. Since it was his first time living away from home, he had to find a way to support himself while being enrolled in classes at the Art Students League. 
Abstract Expressionism in New York at that time was thriving and that allowed him to come across painters and collagists like Sidney Gross and Leo Manso. Manso largely influenced his art with abstraction and collage.
Cool Breeze
2015
Watercolour on paper
34.5  x 44 cm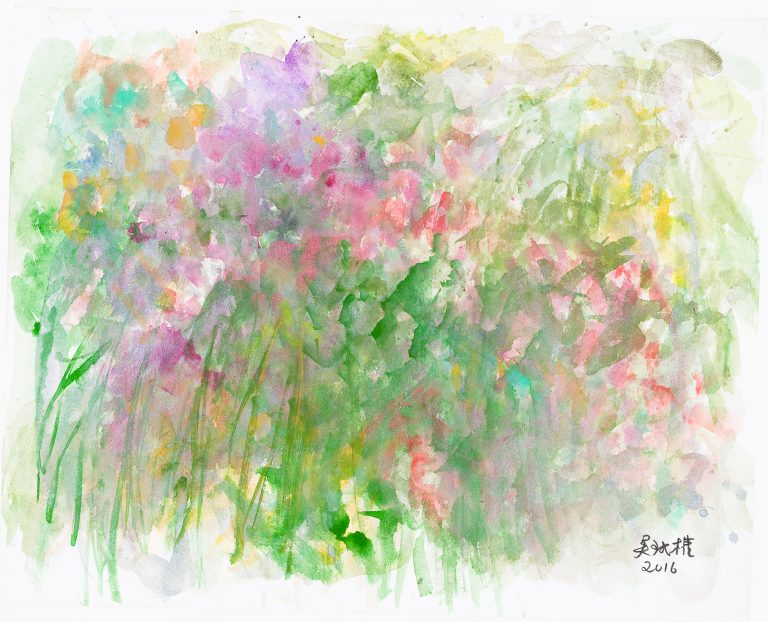 Blissful Garden
2016
Ink on rice paper
55 x 68 cm 
"We need to think about how to preserve the old as we build the new so that there is balance. All this is part of our culture."
– Goh Beng Kwan, Esplanade Offstage 
As advised by Manso, he shifted his focus to developing a more Eastern style of art that was nearer to his culture. He also began experimenting with collage as a medium as he painted mostly figurative but abstract forms in oils.
From the mid-'60s onwards, he began dedicating himself to collage and assemblage as it was a quicker and more immediate medium. As he began to incorporate Chinese artistic principles and calligraphic strokes into his artistic expression, he began to create abstract paintings-collages. From that, Goh created his unique technique of collage. 
Goh mentions that each work has its own meaning and story behind them. Having struggled with hardship in his earlier years, Goh chose art as a means to express himself and reflect on his state of mind. 
"Nature I consider is a big studio for me. Nature I consider is a big studio for me. Wherever you go there is nature, like in the city as well  " – Goh Beng Kwan
Goh often paints nature as the main subject in his artworks as he believes that nature can offer us a lot of beautiful trees, jungles, mountains, oceans, sea and many elements which can inspire.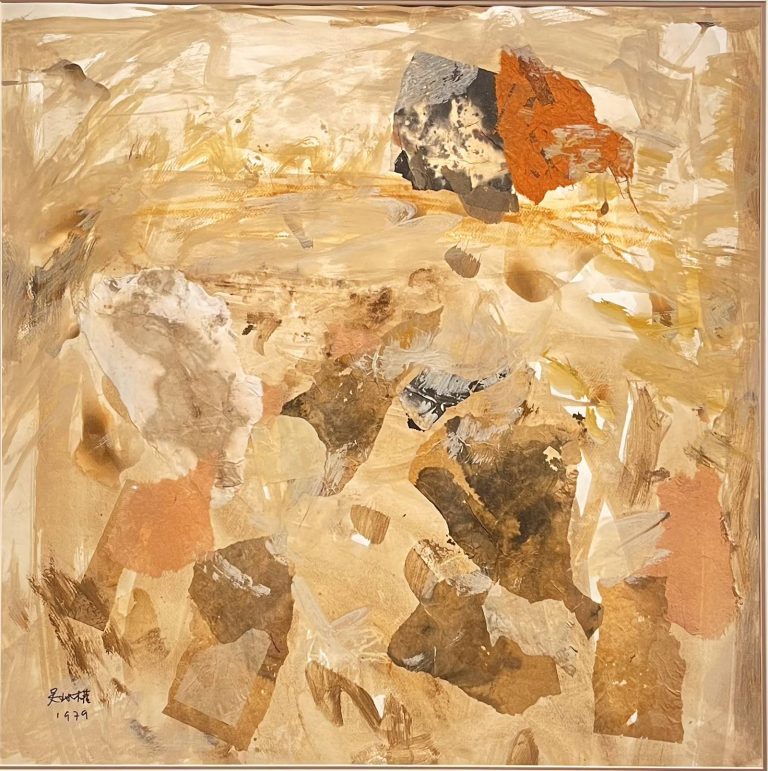 Mekong River
1979
Mixed media on paper
72 x 72.5 cm ; 97.8 x 98 cm (with frame)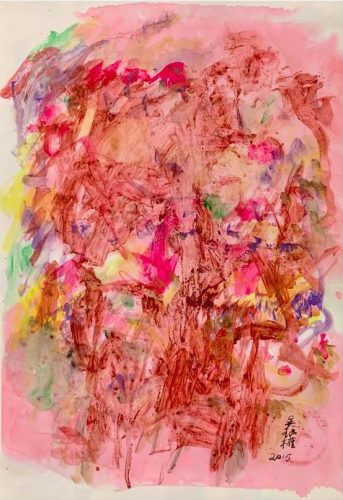 Dream Blossoms
2015
Acrylic on paper
62 x 42 cm 
Morning Light
2015
Watercolour on canvas
34.5 x 44 cm
Returning to Singapore in 1966, he held his first solo exhibition in Singapore, exhibiting in the National Library to acclaim. Goh became highly influential during his time as he introduced fresh ideas and approaches to the Singapore art scene through his works using materials like nails, tea wrapping, Chinese oracle papers, newspapers and acupuncture diagrams that were never before used in artworks in Singapore's history. He has since won first prize at the inaugural UOB Painting of the Year Competition in 1982 and was awarded the Cultural Medallion for his contributions to Singapore's visual arts in 1989.