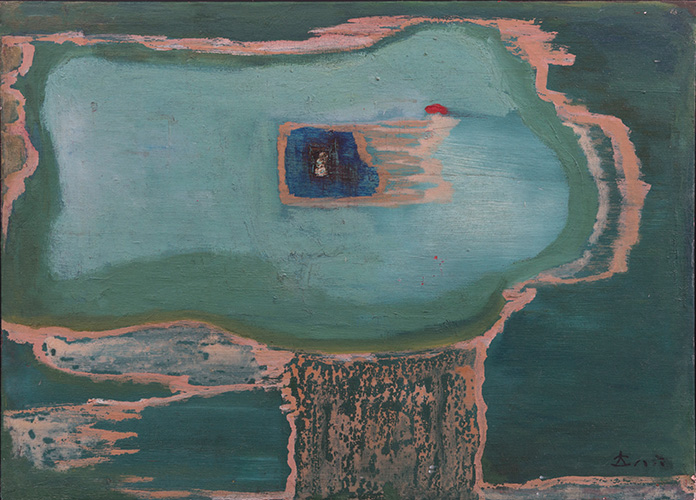 Online Auction: Chen Cheng Mei – Journeys With My Easel
20 May – 30 May 2023
10am – 6:30 pm local time
Singapore: 39 Keppel Road #04-04 Singapore 089065 (Open to public, appointment preferred, please enquire via WA)
33 Auction is delighted to announce its highly anticipated exhibition and online auction, "Journeys with My Easel," featuring the exceptional works of renowned artist Chen Cheng Mei. This showcase invites art enthusiasts and collectors to delve into the mesmerizing world of Chen Cheng Mei and explore the profound artistic journey she embarked upon throughout her career.
As a visionary artist, Chen Cheng Mei left an indelible mark through her artwork and influential role in the esteemed 10 Men Art Group. "Journeys with My Easel" traces the artist's travels across Southeast Asia, South Asia, China, and beyond, offering a unique glimpse into her encounters with diverse cultures, landscapes, and artistic inspirations.
We encourage our clients to register and place their bids early to ensure they don't miss out on these exceptional works of art!
Buyer's Premium
Buyer's premium is  20% of the hammer price.
Bidding information
To bid in this online-only auction, please create a new account or login to auctions.33auction.com with your 33 Auction online account. Lots close in numerical order in one-minute intervals. If competitive bidding occurs within a ten minute period prior to a lot's closing time, the closing time is 'rolled over' for a further ten minutes, so you can place a higher bid, just like in a live auction! You can also leave the 'maximum bid' that you are prepared to pay – our system will bid on your behalf if there is competitive bidding, up to your maximum bid amount.
To learn how to bid in 33 Auction online-only auction, visit bit.ly/33OAGuide or read the guide in Bahasa Indonesia at bit.ly/33Petunjuk. Bids are solely placed online-only, please contact our auction administrator for further assistance.
Lots are located in Singapore, please refer to the LOCATION marker in the online catalogue for the pick up location of the lot upon successful bidding. Note that delivery, duty and taxes will be borne by the buyer if a cross country pick-up/shipment is needed.
Tel: +65 6747 4555
WA Singapore: +65 9169 5105 / 9386 7233
Email: live@33auction.com